OUR MENUS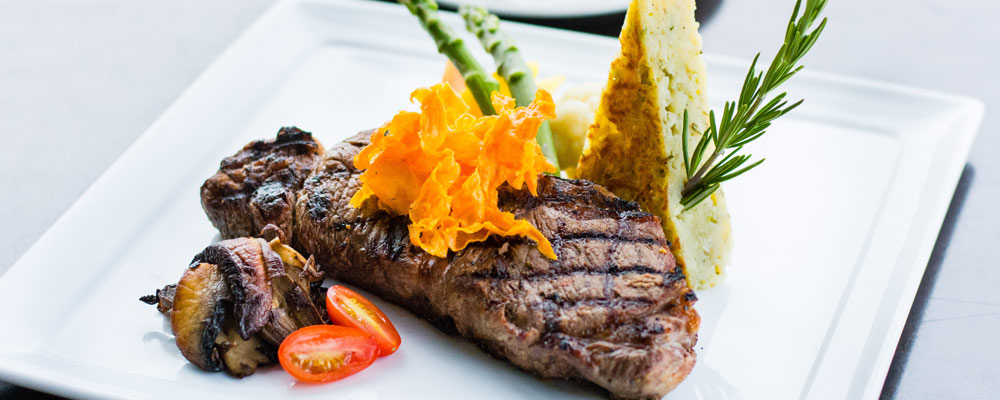 Served Monday to Saturday starting at 5pm
Week of December 6


Appetizers
Soup of the day
Seasonal salad, Sherry dressing
******************************************************************
Watermelon & feta cheese, basil cream
Crème brûlée of duck liver with fig chutney
1/2 dozen fresh oysters (Lucky Lime, Blackberry)
Main meals
Crispy chicken supreme on a Caesar salad
Fish & chips with our house tartar sauce
Linguini with shrimps and chorizo, Portuguese style
Penne Romagnola (mushrooms, prosciutto, vodka, rosée sauce)
Chicken Santa Cecilia (lemon, saffron)
Fresh salmon trout in a crust of fresh herbs,
wild rice and vegetables
Milk-fed veal scallopini Madagascar
served with fine herb pasta
Grilled Sterling beef striploin (10 oz), Armagnac sauce
Whole fresh fish, Mediterranean style (grilled or fried) 600-800g
(depending on arrivals: sea bass, striped bass etc.)
Coffee or tea
included
For our delivery menu visit
Doordash or Ubereats
The private rooms are available, free of charge by reservation only.
A minimum billing of 50$ per person is required for the use of private lounges.
After 5pm, 15% tip will be added for all groups of 10 people and more
* Menu items and prices are subject to change without notice and are displayed for informational purposes only.
---
RESERVE NOW