OUR MENUS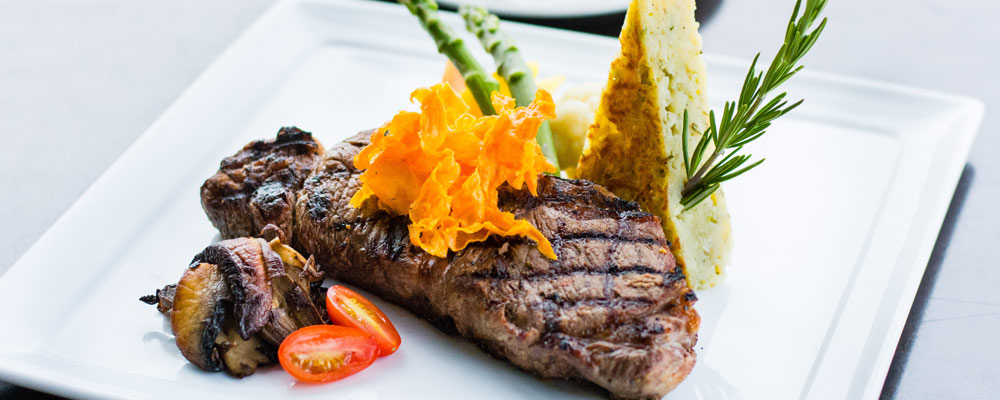 Served Monday to Saturday starting at 5pm
Week of February 24
Appetizers
Soup of the day
Mixed salad with tomatoes, cucumbers, balsamic dressing
******************************************************************
Burrata, chakchouka, crispy radish and cucumber, basil oil
Main meals
Cavatelli with Italian sausage and rapini
Milk-fed veal chop, Vallée d'Auge sauce and vegetables of the day
Fresh Alaskan cod filet crusted with an olive and sundried tomato tapenade,
served on a bed of quinoa
Lamb shank slowly braised with our in house blend of herbs and spices,
served with risotto
Whole fresh fish, Mediterranean style (grilled or fried) 600-800g
(depending on arrivals: sea bass, striped bass etc.)
The private rooms are available, free of charge by reservation only.
A minimum billing of 50$ per person is required for the use of private lounges.
After 5pm, 15% tip will be added for all groups of 10 people and more
* Menu items and prices are subject to change without notice and are displayed for informational purposes only.
---
RESERVE NOW