OUR MENUS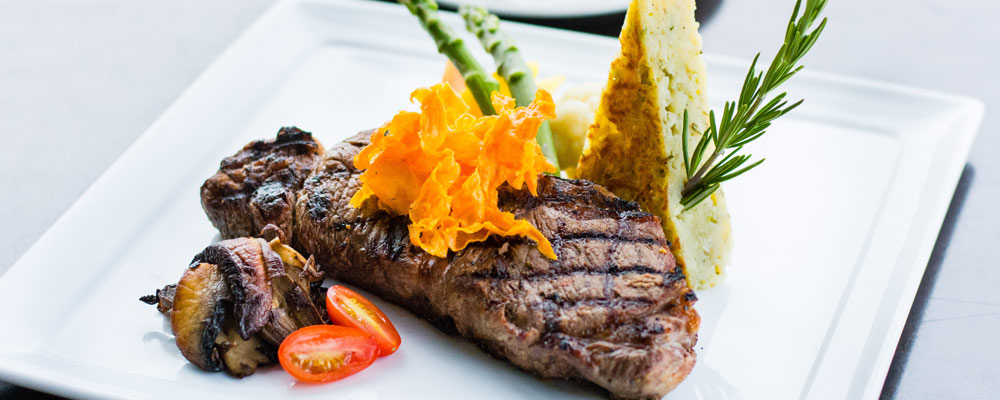 This menu is also available for take outs. Call us to order and get a 10% discount
Salads
Mixed green salad, italian dressing
Aragula salad
(with parmesan shavings and sherry dressing)
Appetizers
Prosciutto Di Parma and its fruits
Fresh salmon gravlax, Calvi style
Mykonos style grilled shrimp
Saganaki fried goat cheese
yogurt sauce
Crispy fried calamari, marinara sauce
Spanish style grilled octopus
peppers, onions, chorizo
Sicilian stuffed eggplant
Cold cuts & cheese plate (for 2 and +)
(prosciutto salami, Maison de Savoie dry sausage, Lyonnaise dry sausage with pistachio, chorizo, Oka, parmegiana, brie
Our fish, seafood, and meats
Fresh Chilean sea bass, sautéed spinachs, edamame and fresh tomatoes
citrus "beurre blanc"
Fresh salmon tartar Calvi style
Black cod cooked skin on and quinoa risotto, basil sauce, olive tapenade
Fresh grilled salmon, sauce of the day
Santorini shrimp
(sautéed shrimp, olive oil, shallots, fresh tomatoes, black olives, feta, oregano and ouzo)
Whole fresh fish of the day, Mediterranean style
(sea bass, striped bass, snapper, etc...)
Rack of lamb in a pistachio crust and lamb stock
Milk-fed veal scallopini
(wild mushrooms, white wine and cream sauce)
Chicken Santa Cecilia
(braised chicken with saffron and lemon)
Pork osso bucco, gremolata, saffron risotto
Wagyu beef tartar served with home fries
Pork filet mignon Mamma with fresh tomatoes
served with potatoes and vegetables
Steak and fries (Sterling 8 oz)
Grilled Sterling beef striploin (12 oz)
served with sauce and vegetables of the day
Sterling beef filet mignon (8oz), porto sauce
Our pasta
Angel hair pasta
(with pesto oil, garlic, sundried tomatoes)
Pappardelle pescatore, mildly spicy
(shrimp, calamari, scallops, clams and mussels)
Pennette Salsa Rosa with chicken, sundried tomatoes, spinach, pine nuts and goat cheese
Country style homemade lasagna
Home made ravioli stuffed with Burrata, topped with bruschetta and pine nuts
Fettucini with mint pesto and lamb meatballs
Linguini duo di mare
(lobster meat, shrimp, spinach, lemon and basil)
Straight from the tank
Fresh lobster, grilled or boiled
Thermidor lobster (45 minutes)
Vegan Choices
Grilled vegetables Napoleon
Vegetarian and gluten free dishes available on demand
The private rooms are available, free of charge by reservation only. A minimum billing of 50$ per person is required for the use of private lounges.
After 17:00, 15% tip will be added for all groups of 10 people and more
* Menu items and prices are subject to change without notice and are displayed for informational purposes only.
---
RESERVE NOW